Emoji Planet Slot Review
Yes. There is a slot machine based around Emojis. No. It is not as bad as you think it is. Yes. The team here at New Slot Site are going to give you the 'lowdown' on what this game is about.
How to Play Emoji Planet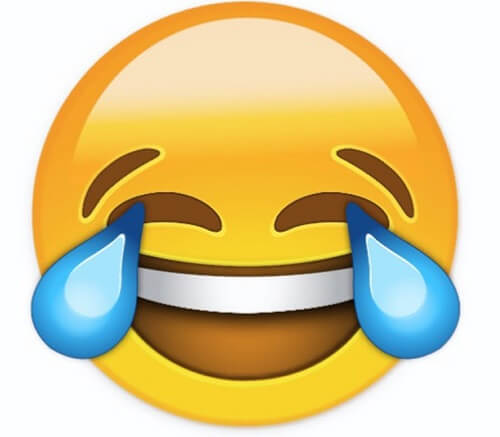 Emoji Planet is a game from NetEnt. It offers 5 reels. It pays out in clusters, so there is no strict paylines structure in place. Get a cluster of five symbols. The minimum bet per spin is 20p. The maximum is £200. You have a good spread of bets.
So, what is there to say about the theme of Emoji Planet? Well, we are not going to lie. We know that the theme of the game is going to put some people off.
This is a shame, as beneath that colourful exterior is an awesome game. Obviously, the theme of the game is just emoji after emoji. Nothing special, but it does look good, particularly when you open it up on a mobile device.
When you jump into the Emoji Planet slot, you can't help but think that it has been designed to be played on a mobile device. You would be right. This game has. Not that this is an issue. We do most of our gaming on desktop computers, and it still looks amazing.
Emoji Planet Free Spins & Bonus Features
There is a lot going on in the Emoji Planet slot machine. Some may argue too much. As we mentioned previously; the game pays out in clusters. There is also one thing you should know. Well, two. When the cluster is formed, the symbols disappear from the reels THEN new symbols will fall into their place. So, you could get multiple wins on a single spin.
That is not all! Oh no. You will also see Emoji Meters to the right of the reels. When you fill them up, you get special bonuses. You fill up the emoji meter by getting combinations involving those symbols. Here are the features:
Bomb feature: 8 random symbols added to the reels. You get a random cash prize of up to 100x your stake! This is an awesome feature to ramp up your bet on when you get closer to it.
The Pizza feature: 3x3 overlay on the reels. Nice amount of cash. Nothing fantastic. Nice enough.
The Kiss Mark feature: our favourite feature. With this, 3 sticky wilds are added to the reels. They remain on the reels (obviously). Each sticky wild has three lives. When you form a winning combination, it loses a life. They stay until all 3 lives disappear.
The Rocket feature: 10 wilds appear above one of the reels. They fall into place over time.
The Two hearts feature: when there is no winning combo or other emoji features activated, you get a cash prize.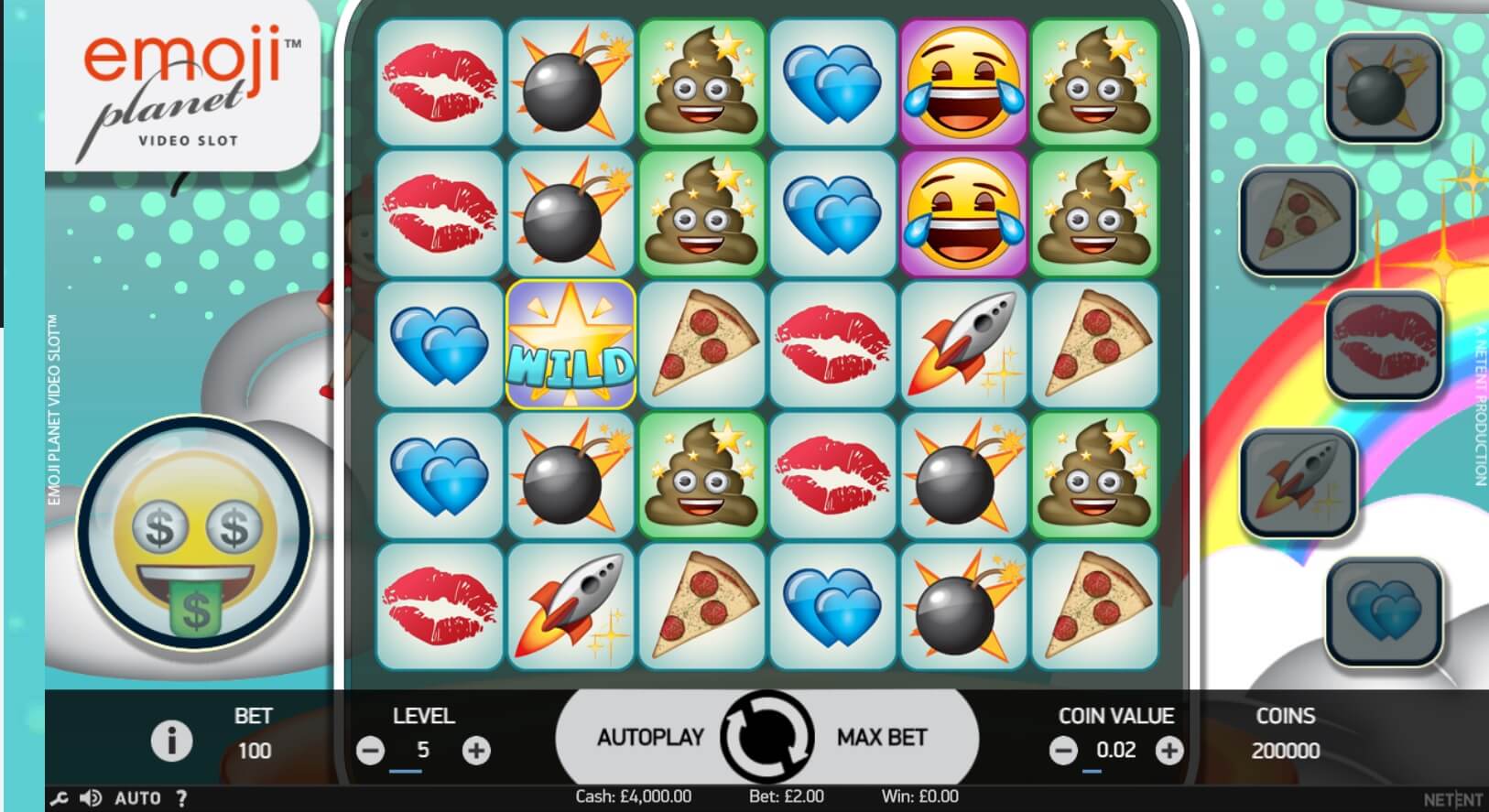 Emoji Planet Slot Tips, RTP % & Jackpot Available
The RTP in Emoji Planet is 96.4%, which is a rather large amount considering it is a NetEnt game. Yeah, we know they had some high RTPs in the past, but they seem to have edged away from that.
We like a nice return to form in this game. We are surprised that the RTP is this high considering this is a licensed product. Normally it is far, far lower.
If you want to win on Emoji Planet, then you are going to need to fill up the Emoji Meters. Sure, you can win a small amount before that, but nothing that really makes the game worthwhile.
Your best bet is to start off with the smaller bets on the reels. As you get closer and closer to filling up an emoji meter, crank up the bet. This means that you will win more during the 'special features'. In fact, if you crank up that bet, you may edge closer towards that £10,000 jackpot. Not too shabby, right?
Emoji Planet Slot Review Summary
Emoji Planet is amazing. Like, seriously. It boasts a ton of features and the theme is not even that bad. We love the fact that you can predict exactly when you should be ramping your bet up to win the major amounts of cash. To us here at New Slot Site, it is one of the best NetEnt slots we have played in years. We recommend that you check it out!
Where You Can Play Emoji Planet Slot