Gonzo's Quest Slot Review
Gonzo's Quest is easily one of the best slots we have played in years. Not only on a theming level, but a fun level too. But that doesn't really surprise us sine it's a Netent slot afterall, still as popular today since its release in 2011 too!
How to Play Gonzo's Quest Slot Machine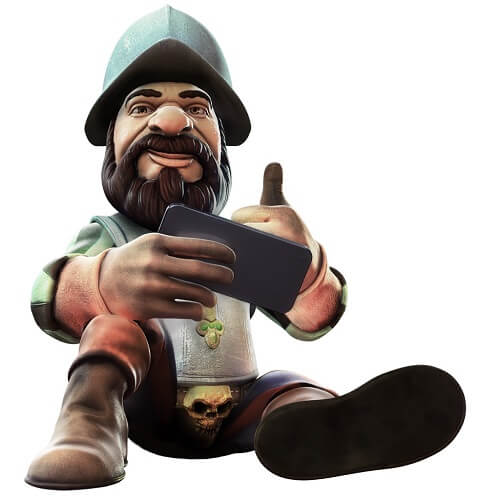 There are 5 reels and 20 paylines on this slot. The minimum bet is 20p. The maximum bet is £50. The maximum you can win on the slot is £93,750 (yes, a far more specific amount than most other slots on the market)
In terms of theming, the game is based around an explorer who has decided to jump into an Aztec tomb. Plenty of treasure awaits. While you should never judge a slot based purely on theming, we can admit that this game is great on that front.
The images are well-drawn and it really captures the 'essence' of exploring a tomb. Well, as much as a video slot can. Couple this with the music this game boasts and we are positive that you will not be disappointed.
There is also a mobile version of Gonzo's Quest available too. While we are fans of mobile games, we tend to avoid Play N' Go ones as they tend not to be that great at making them. Of course, we had to try it out in order to give this slot machine a review.
We must say, the game is fantastic. It is smooth. It looks great too. We hope that this is a new era for Play N' Go and they continue to develop mobile slots which are on par with NetEnt ones.
In terms of 'who this game is for', we reckon that new players can get something out of it. It is easy to jump into. It pays out regularly too. What is not to love? Experienced players are probably going to come for the theme and stay for the brilliant gameplay the slot offers.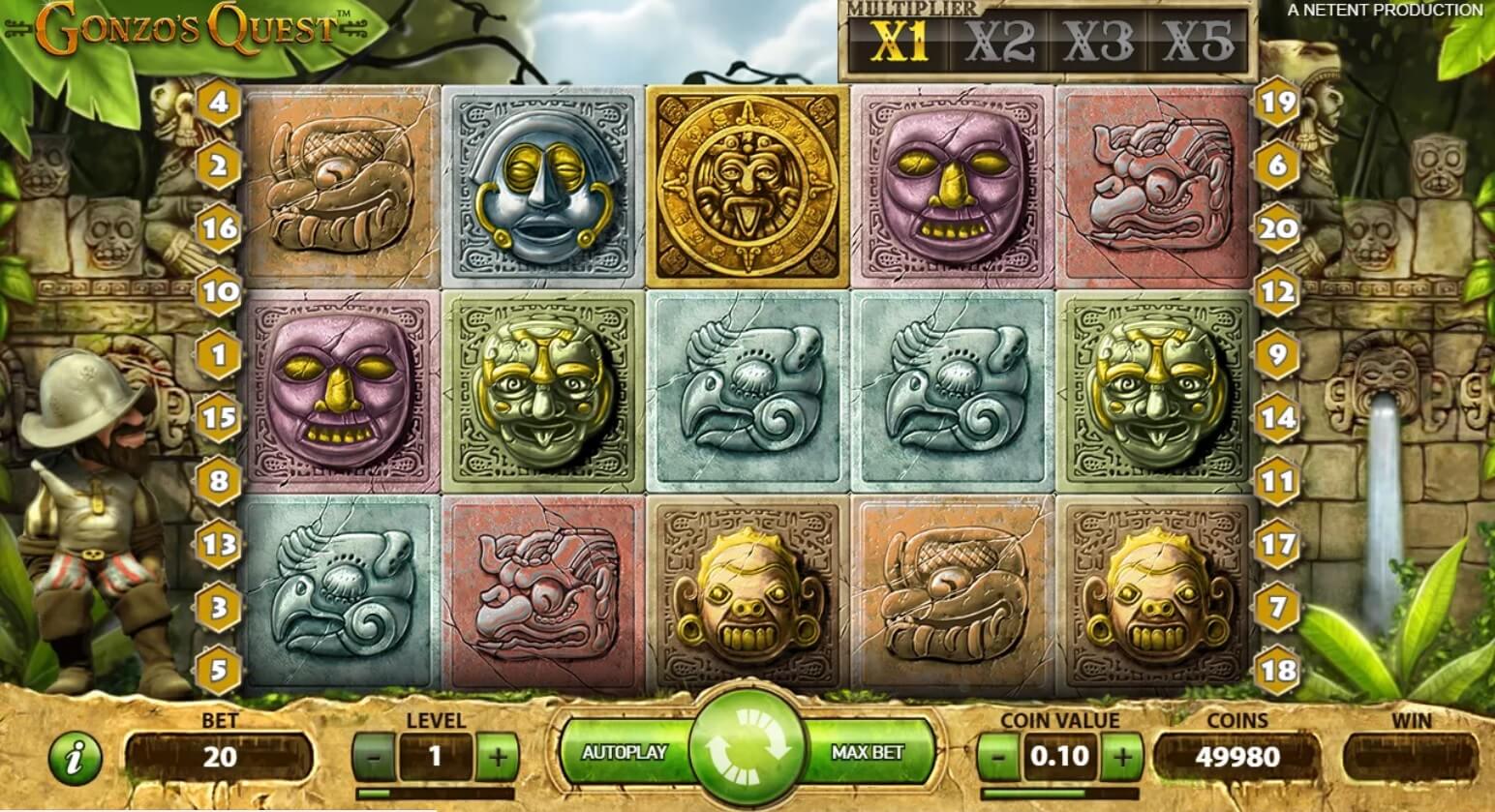 Gonzo's Quest Slot Machine Bonus Features
Feature wise, you only have a few packed into Gonzo's Quest.
The first is the 'Avalanche Reels'. When you play this game, you will notice that the reels do not spin. Instead, rocks just fall into place. Now, here is the awesome part, if you get a winning combination then these rocks will be crushed.
New ones will then fall in to replace them. This means that you could feasibly win multiple times on a single spin. In fact, we have often managed to score 3-4 winning combinations on one spin!
The second is 'Free Fall' symbols. When you get 3 free fall symbols on a single line, this feature will activate. Basically, you get ten free spins. Multipliers go up whenever you form a winning combination. The maximum multiplier is 15x. The minimum is 3x.
Gonzo's Quest Slot Rtp % & Tips
Gonzo's Quest has a 4% house edge. It is a medium volatility slot. Perhaps our best tip here is to bet close to the minimum bet, but not the absolute minimum. Your wins will not be coming through that frequently, but the potential to go dozens and dozens of spins without seeing a single win will be minimal.
This means that you can afford to bet slightly higher than if this was a high volatility slot as you should be able to make back a decent bit of your cash as you play. We tend to bet around the 50p mark, but you can bet a bit higher than that if you can afford it.
Summary of Gonzo's Quest Slot Review
Gonzo's Quest is a wonderfully themed game. The features are not something which break any new ground. They are fun, but don't expect to encounter something that you have not seen before. Instead, the game is all about winning some money and smiling while you do it. For this reason, the team at New Slot Site can't help but recommend it.
If you want to check out Gonzo's Quest, then you will need a site which offers Play N' Go games. We know that these can be tricky to find in a world which is filled mainly with NetEnt casinos, but we have put together a few recommendations below, so be sure to check them out.