Neon Staxx Slot Review
Neon Staxx is one of the most 'retro' slots you are ever going to play. If you have a longing for the 80s-look, then you won't beat Neon Staxx. Therefore, our team have worked together to compile an awesome review for you!
How to Play Neon Staxx Slot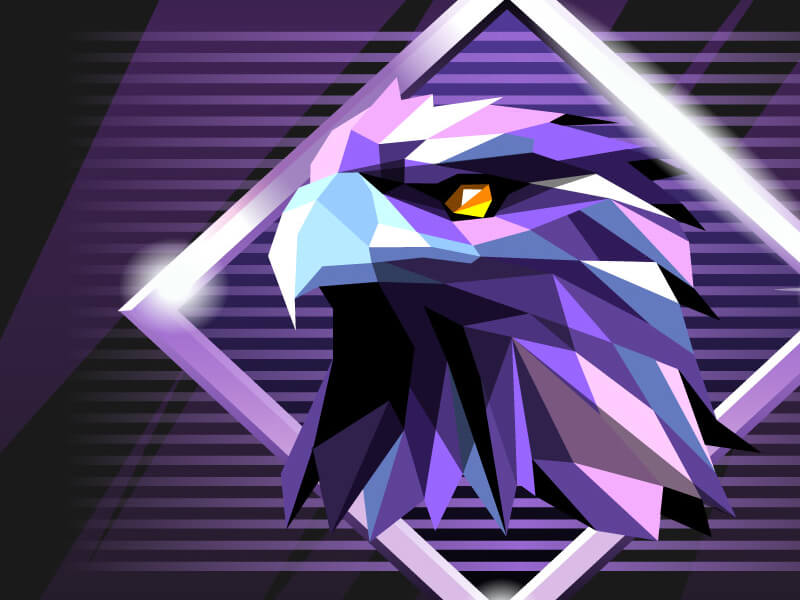 Neon Staxx was first launched in June 2015 so don't go an confused this 'Staxx' slot of the newer Butterfly Staxx Slot.
Despite it being one of the 'older' slots in the popular NetEnt arsenal, we must admit that it does not actually feel like that. We have no doubt that this is down to the theme that it boasts. You have 5 reels and 40 paylines. The minimum bet per spin is 20p. The maximum is £100.
The theme is very 'retro' in style. This is probably why the game has managed to age so well. Imagine movie posters from the 1980s. The whole visual style is much the same as that (boy, are we glad that they changed).
Couple this with some great music and you have a fabulous game. Honestly, we would not be lying to you when we are telling you that this is our favourite slot from NetEnt, from a theme viewpoint, outside of their branded games.
Of course, we know that not everybody is going to be thrilled by the aesthetics of Neon Staxx, but most people should be.
The Neon Staxx mobile slot is even better. NetEnt seem to have a real talent for shrinking down their slots and making them work even better on mobile devices. This game is brilliant.
In terms of who it is for, we reckon that both beginners and new players should see some value here. Beginners because it is easy to get into. Experienced players because the feature mix is nice and unique.
Neon Staxx Slot Free Spins & Bonus Features
You have several features in the game:
Wild Symbol: this is a gold and pink button. As with all other wilds in every slot machine ever invented, it will act as a substitute for any symbol on the reels bar the scatter.
Super Staxx Feature: this means that any symbol on the reel can be stacked. Kind-of fun, but it does not generate enough wins in our opinion.
Neon Staxx Free Spins: the best feature and it triggers often. 3 scatters will net you 10 free spins. 4 will give you 15. 5 will give you 20. One of the high paying symbols will appear stacked throughout.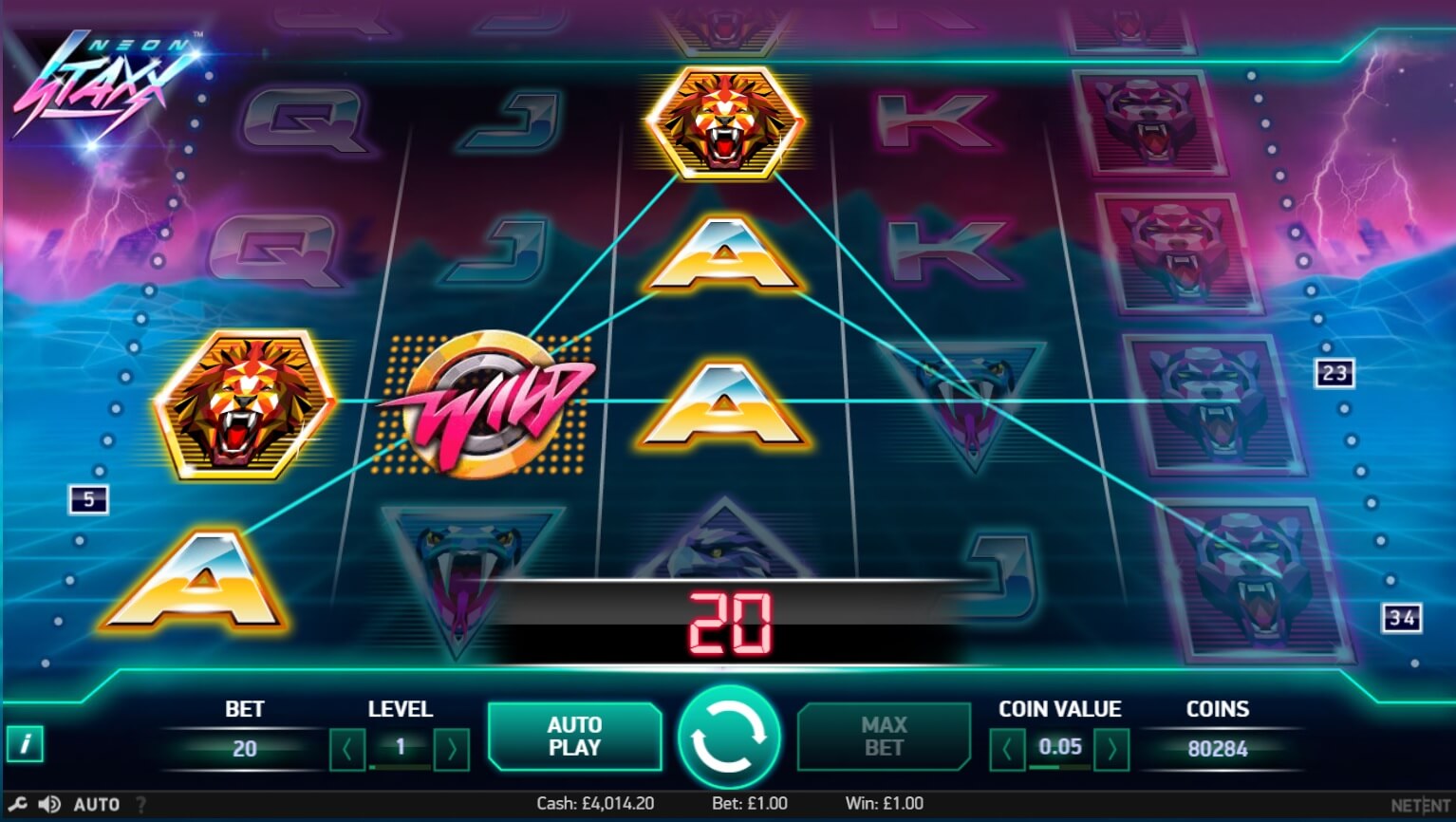 Neon Staxx Slot Tips, RTP% & Jackpot
Neon Staxx is a low volatility slot. The house edge is 3.01%. This makes it one of the few slots from NetEnt where you should be able to score a few easy wins here and there. The maximum you can win is £40k. Of course, we doubt many of you will be betting near that £100 mark.
We are going to be honest here; we love low volatility slots. This is because the betting pattern should always be the same. You bet the maximum that you can afford. Simple.
The fact that the house edge is so low means that you should be able to get a substantial portion of your cash back when you play. You are even likely to turn a small profit over those longer playing sessions.
It is worth noting that a lot of your wins on Neon Staxx are likely to come from the free spins mode. However, in our experience, this tends to trigger quite often in comparison to other slots out there which is always nice.
Summary of Neon Staxx Review
Neon Staxx has a lot going for it. It has a fabulous theme (honestly, it looks so much better when you play it than if you look in the pictures). It plays exceedingly well with several awesome features. Plus, we are suckers for slots which offer free spins.
All in all, this game is tremendous and we are 100% positive that whether you are a newcomer to the world of slots or a more experienced player, you are going to find a game that is truly enjoyable.
If you want to head back to the 80s and play Neon Staxx, you won't need a time machine (thankfully!) you just need to head to any online casino which offers NetEnt slots.
We know that these are not especially hard to find. However, we do know that it is difficult to find a decent one. This is why our team have put together a list of some of the best sites around. If you are looking for a New Slot Site which offers Neon Staxx, check out one of the options below!