Twin Spin Slot Review
The Twin Spin slot machine is not going to be for those who love their wins to come in rapidly. You are going to be playing this game for the long haul if you want to see any decent return. However, when those wins come in, boy do they come in. This is one of our favourite slots here at New Slot Site.
How to Play Twin Spin Slot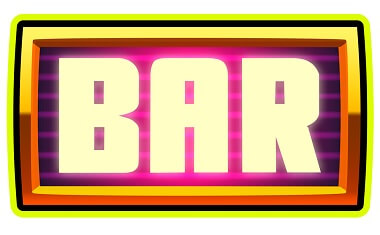 The Twin Spin slot is quite old. It has been kicking around since January 2014. It offers 5 reels and 243 paylines. Assuming you are betting on all potential paylines (why wouldn't you?), the minimum bet is 25p and the maximum is £125.
Now, this game is old. or older than most, However, that does not matter too much here. You see, this game is very much rooted in the 70s when it comes its design. This means that it can get away with looking a little bit 'older' because that is the whole style the game was built in anyway.
For that reason, Twin Spin is amazing and can be one of those timeless classics. If we had to choose just one amazing thing about this game, though, it would probably be the fact that it has probably one of the best soundtracks we have ever heard in a game before.
There is also a mobile version of Twin Spin available. While it is dressed up as a completely different game to the original, we are going to let you in on a little secret here; it is not. It is the same game, it just runs a bit smoother on mobile devices.
One of the reasons why we love Twin Spin so much is because it is ideal for newer players. Yes, there is a feature in it that you probably will not encounter in any other game out there (there are some, but none of the popular games), but we feel that Twin Spin serves as the perfect introduction to the world of online slots, mainly because you get a good indication of how a medium to high volatility slot works. Most of the popular games on the market for the 'newer' players tend to be lower volatility.
Twin Slot Bonus Features
Not counting the wild symbol (acts as a replacement for every other symbol in the game, the only other feature in the game is known as the Joint Reel feature or, 'Twin Spin' (the naming team were on point here). Whenever you spin, at least two of the reels are connected. This means that they will look exactly the same. Up to five reels can do this, which is nifty. Alt hough, to be honest, this is not something that happens too often. When we play it, we only ever really get three reels connected at the most.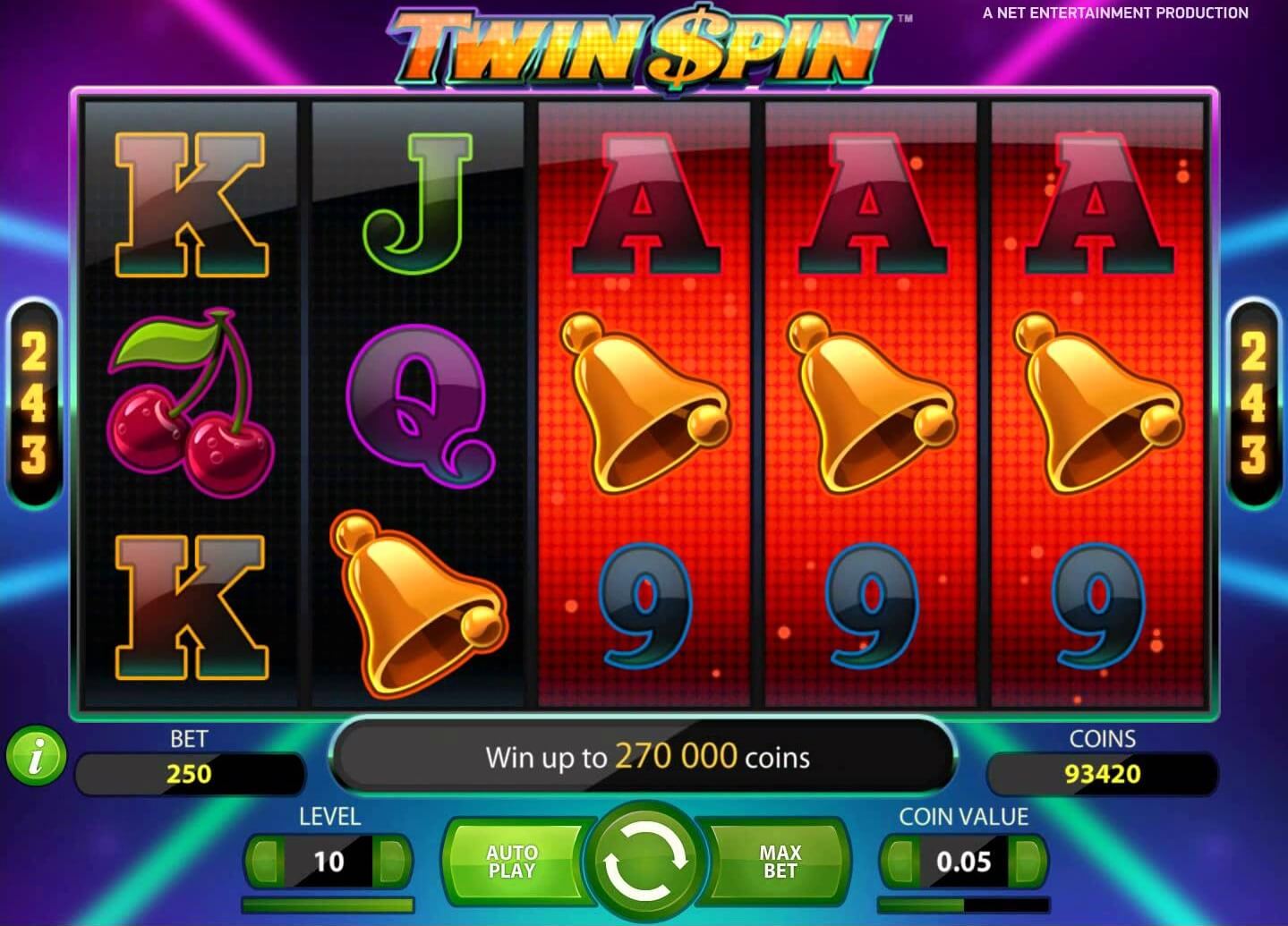 Twin Spin Slot Tips, RTP% & Jackpot
The RTP on Twin Spin is 96.6%. it isn't that high if we are honest. This is a medium to high volatility slot. As we mentioned right at the start; this game is all about patience.
If you want to play and win, then you can't be lumping massive amounts of cash on every spin. If you do, you will be blowing through your bankroll before you see any sort-of substantial return on your money. Instead, keep those bets low. It will mean that when the bigger wins pop up they are not going to be 'that' high, but at least you are going to be winning something, and that is all that really counts! By all means, go for larger bets, but you will be wasting your cash.
Twin Spin Slot Review Summary
Twin Spin does not have a lot going on. However, honestly, it does not really need to. This is a game which is very much built for newer players in the world of slots. However, what it does have is amazing. We love the fact that the same feature occurs on every spin. We love the fact that you do not need to trigger some fabled bonus round in order to hit the big bucks on this game. You just need to spin and you may get lucky enough to have all five reels link up!
You could check out the Twin Spin slot machine on any slot site which offers NetEnt games. They should not be too tricky to find. However, if you want a decent place to play, then we suggest that you check out our list below. We are sure that one or two online casinos and their bonuses will catch your attention!
Where To Play Twin Spin Slot