Big Bad Wolf Slot Review
Here at New Slot Site, we absolutely love our Quickspin slots. We know that they never tend to offer anything unique, but they are always fun to play. This is all that we really ask. One of the better ones we have played in recent years is Big Bad Wolf.
How to Play Big Bad Wolf Slot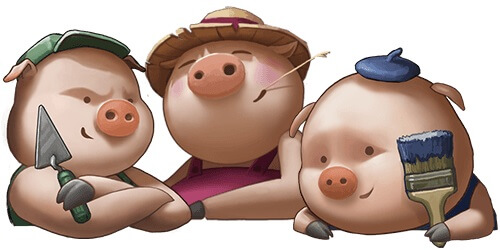 The Big Bad Wolf slot was released in April 2015. It offers 5 reels and 25 paylines.
The theme of the game is based around the 'Three Little Pigs'. It looks decent too. The images are well-detailed and the features (we will discuss those in the next section) work well with the overall theme.
There is a mobile version of Big Bad Wolf available. Honestly, this is one of the better mobile slots that Quickspin have released over the last few years. We tried it out on a few different mobile devices and it seemed to work well on all of them.
This is a slot which has been designed for beginners so you do not actually need to do much. Just set the amount that you wish to bet per spin and you are good to go. It very much 'plays itself'. In fact, you can set it to auto play if you really want.
Big Bad Wolf Slot Machine Bonus Features
There are a few features to be found in Big Bad Wolf. Of course, the one which will likely pop up on most of your spins will be the wild. This isn't all that special. Like other wilds, it can act as a substitute for any other symbol on the reels.
The other feature that will pop up quite a bit is the Swooping Reels feature. Whenever you form a winning combination, the winning symbols are blown off the reels (see, well-themed) and new ones fall into their place. Potential to win multiple times on a single spin here.
One of the things that we love about this feature is that every 2nd time you trigger it, one of the pigs will become wild. This allows even more winning combinations!
You can gain 10 free spins by getting three of the wolf scatters anywhere on the reels. You can retrigger this feature by either:
Collecting three moons: gives 2 free spins
Collecting six moons: gives 2 free spins and a 2x multiplier.
Honestly, the moons are something you can forget about. We triggered free spins about 30 times and we never retriggered the feature. Yes. Frustrating.
Big Bad Wolf Slot Tips, RTP% & Jackpot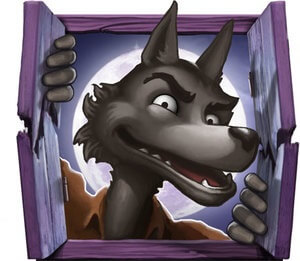 Big Bad Wolf has a house edge of 2.66%, which is very much on the low side which is great for you. It is a low to medium volatility slot which is even better. The maximum you can win is £75,000.
Now, here is our issue. Despite the slot having a low house edge and a low volatility, it can be tricky to win. In fact, in some cases it almost plays like a high volatility slot. This makes coming up with a betting strategy difficult.
Most of your wins will tend to come from the free spins. They do trigger regularly, but even then, we loathe low volatility slots which tend to be a bit stingy with their wins during 'normal' play. Remember; with low volatility slots, the prizes tend to be a touch lower which is even worse.
That being said, after spending a few hours on Big Bad Wolf, the team here at New Slot Site tend to think that the way you bet should be similar to any other low to medium volatility slot.
This means that you should bet about 1/20th of your bank roll (or a little less if you are not after the big wins). You should be able to make your money back that way.
Summary of Big Bad Wolf Slot Review
We love Big Bad Wolf! While it is not a very innovative slot, it is fun to play. The features work well together, and the wins do seem to come through often. For both beginners and experienced players alike, this game is HIGHLY RECOMMENDED by us!
If you wish to play the Big Bad Wolf slot, then you need to head to an online casino which offers Quickspin games. These are a bit trickier to find than you may think. One of the main reasons for this is the fact that many of the larger casinos never bothered to secure a contract with Quickspin.
The smaller casinos also tend to go for the bigger names in the world of slots e.g. NetEnt and Microgaming. Thankfully, there are a few decent places online to play this slot. We have put together a guide to them below!